Americans United for Life is pleased to announce Women Speak 2018: A Symposium on Life Without Roe. This ground-breaking event will bring together experts and leaders in law, medicine, economics, and the media, to explore the current cultural and political paradigm that argues abortion is necessary for women's advancement in society. Women Speak 2018 will take place from 9 a.m. to Noon on Wednesday, June 13, 2018, in the Allison Auditorium at the Heritage Foundation.
Download Women Speak 2018 Audio
With every election, legislative vote, and Supreme Court case, Planned Parenthood and other abortion industry leaders bombard young women with ominous warnings of how overturning Roe v. Wade will have a major negative impact on their ability to define their education, their careers, and their dreams for the future. Now is the time to rebut this tired argument, using fresh research to show how women can, and will, flourish in a society that does not constitutionalize abortion on demand.
Joining us as panelists are Erika Bachiochi, Visiting Scholar at Harvard Law School; Dr. Monique V. Chireau, Assistant Professor of Obstetrics and Gynecology at Duke University School of Medicine; Dr. Catherine Pakaluk, Assistant Professor of Economics at Catholic University of America; and Mollie Hemingway, Senior Editor of The Federalist; Lynne Marie Kohm, Professor of Family Law at Regent University School of Law; Jenet Jacob Erickson, Affiliated Scholar at the Wheatley Institution; Dr. Christina Francis, Chairwoman of AAPLOG; and Dr. Freda Bush, OBGYN.
Together, these trailblazing women will seek to empower young women, policy leaders, the media, and the public with the facts about what a world without Roe v. Wade will truly look like for the women of America.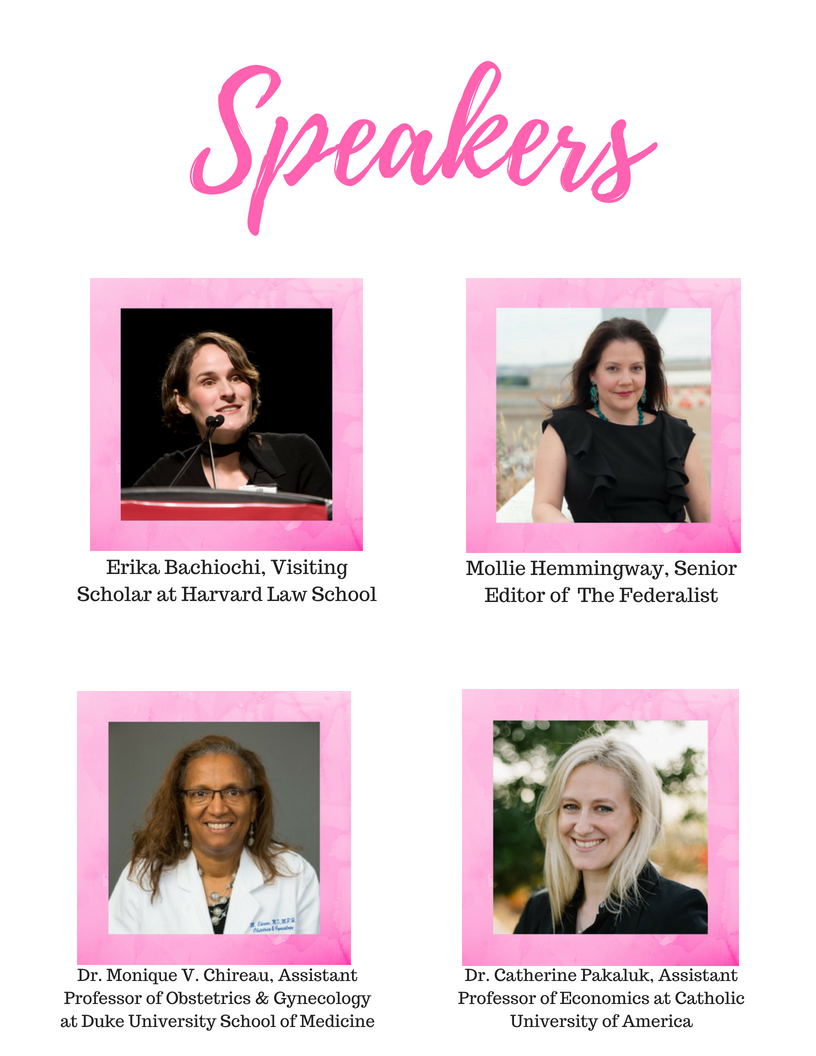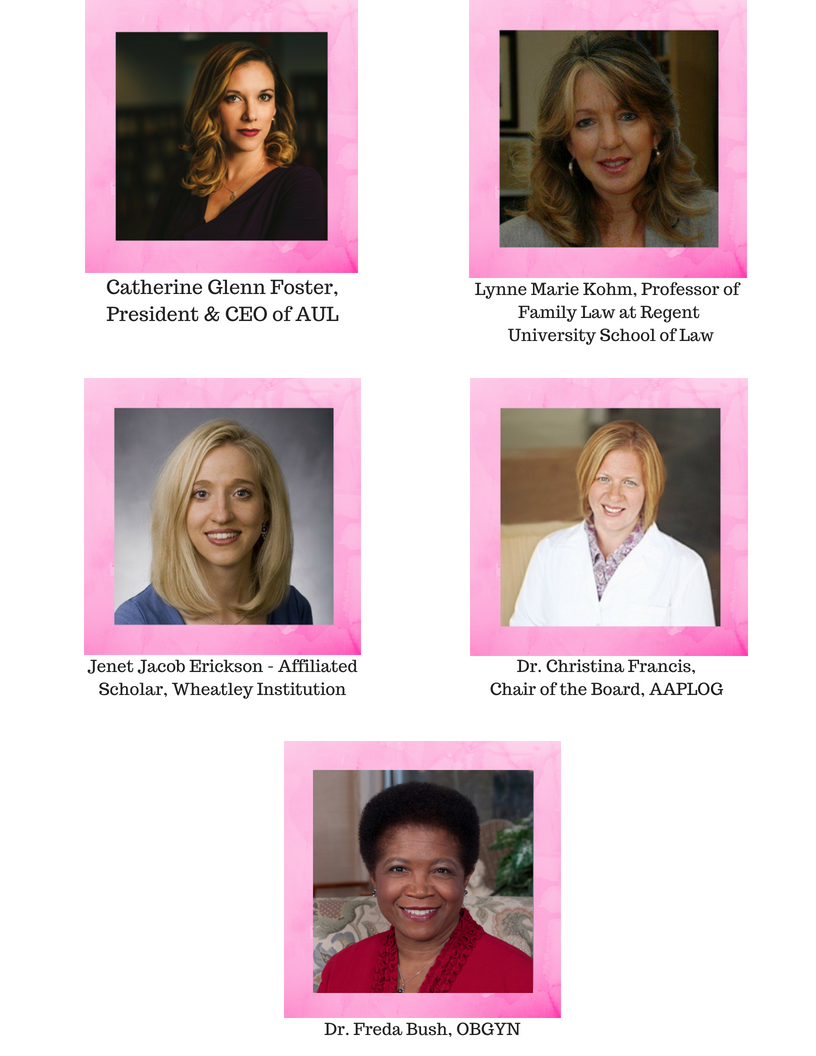 ---
SPONSORS