Introducing Unsafe, a groundbreaking 50-state investigative report on America's abortion industry conditions.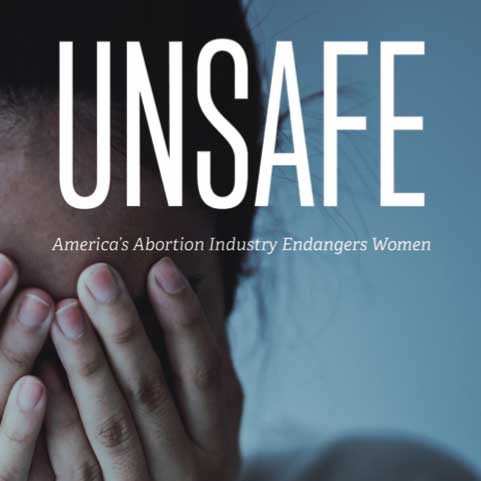 Unsafe tells the story of how the abortion industry bet everything on a strategy of total repeal of the nation's abortion laws, believing against the evidence that abortion would be safe if it were just made legal. America's women lost that bet—big time—when the U.S. Supreme Court struck down abortion laws in all 50 states in Roe v. Wade. Unsafe is the comprehensive, documented record of the tragic consequences of that decision.
Revealing the Reality of Conditions in Abortion Businesses
Unsafe details the reality of conditions in abortion businesses, documenting that more than 300 facilities in 39 states were cited for more than 2,400 health and safety deficiencies between 2008 and 2020, including hundreds of significant violations of state laws meant to ensure basic health and safety.
Unsafe also includes special reports on the sordid history of the pro-abortion movement, the dangers of chemical abortion drugs, abortionists' disregard for patient safety, and their failure to report the trafficking and rape of young girls.
This research is endorsed by pro-life giants like South Dakota Governor Kristi Noem, Montana Senator Steve Daines, and Louisiana Congressman Steve Scalise, and features an introduction by National Review's Alexandra DeSanctis.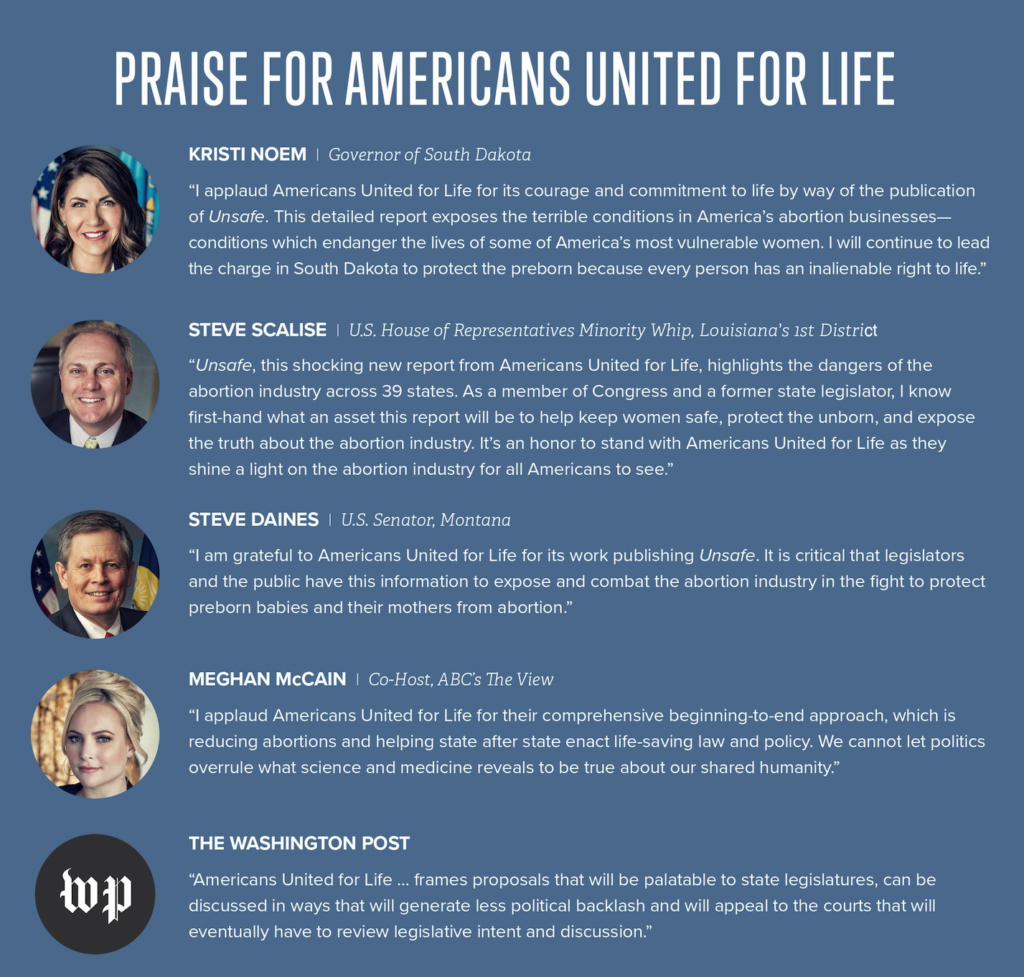 Equipping Advocates and Lawmakers in Calling for Health and Safety Standards in Every State
Unsafe equips advocates and lawmakers with evidence of the need for health and safety standards, and empowers all Americans in calling for comprehensive health and safety protections in every state.