I have a special prayer request.  Yesterday morning our friend, Jeanneane Maxon, was diagnosed with brain cancer.  There are still many questions to be answered, but what is clear is that she has a difficult road ahead in the weeks and months to come and needs our prayers. 
I wanted to be sure that you had the details that we know because Jeanneane is so special to the AUL family.  For the last four years she has served as a senior leader of our team, heading up and coordinating our External Affairs, Communications and Development work.   That role was so integral to all that we do that we joked her title should have been Vice President of Stuff.  She had resigned from that position about a month ago, with her last day just last Friday, because she had been having health challenges.  Her doctors were attributing the migraine headaches and other issues to adjusting to having her thyroid removed last year.
But Thursday evening, she had a migraine with numbness that sent her to the ER.  An MRI then revealed a tumor behind her left frontal lobe the size of a lime.   She will almost certainly have to have it removed in a surgery that involves significant recovery time.  As a result, her family decided to have her fly to Dallas yesterday where she will be able to recuperate with family who live there. 
The next step is a meeting with a neurosurgeon on Monday afternoon to make decisions about surgery and subsequent treatment.  
When I saw Jeanneane in the hospital yesterday morning, I took with me one of our AUL winter scarves, and a "faith" necklace, and she laughed and told me that she had worn her #TeamLife T-shirt into the emergency room.   That's classic Jeanneane.  This is a young woman who has poured her life and her entire career into the pro-life movement, and it is encouraging to see us together turning around to support her.
Please join us in praying for Jeanneane and her family.  We already see God at work in how this was discovered and diagnosed, and we are believing that our God of Impossible Things is in control of the days ahead as well.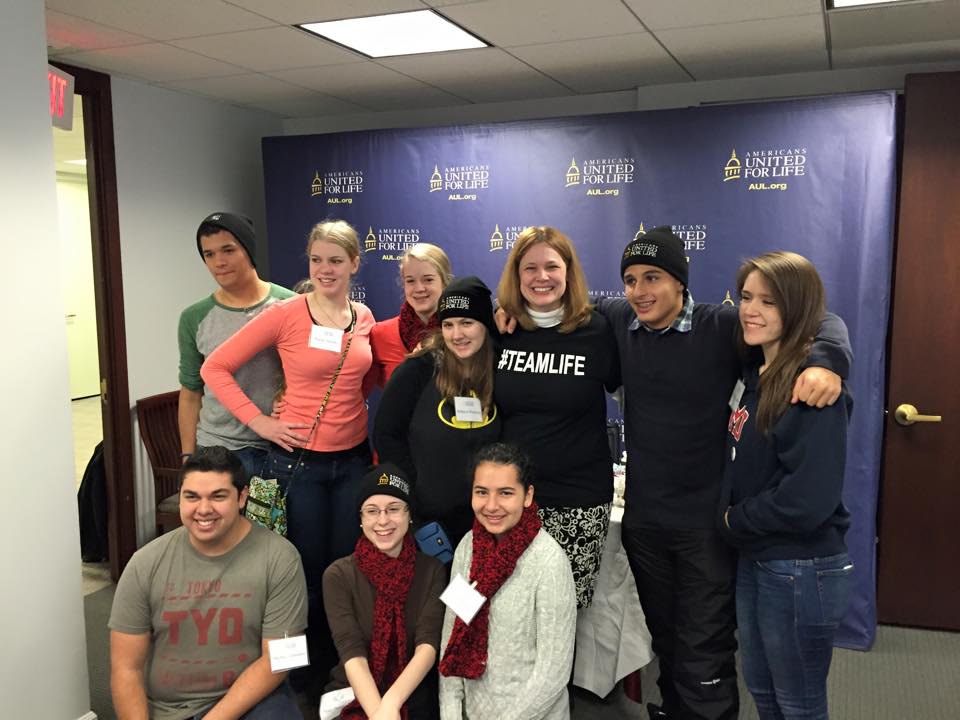 "Now faith is the substance of things hoped for,
the evidence of things not seen."
– Hebrews 11:1