Women Speak
A Symposium on Life Without Roe
Women Speak 2019 took place on May 1st at The Heritage Foundation, bringing together experts and leaders in law, medicine, economics, and the media, to explore the current cultural and political paradigm that falsely argues abortion is necessary for women's advancement in society.
Watch Women Speak 2019:
A Symposium on Life Without Roe
Schedule
8:30 a.m. – Registration
9:00 a.m. – Welcoming Remarks by Melanie Israel
9:10 a.m. – Opening Remarks by Catherine Glenn Foster
9:20-9:35 a.m. – Congressional Address by Rep. Vicky Hartzler
9:40-9:55 a.m. – Congressional Address by Rep. Debbie Lesko
10:00-10:30 a.m. – Law & Policy
10:35-11:05 a.m. – Women's Health
11:05 a.m. – Break
11:15 a.m. – Presentation of the "Defender of Life" Award
11:30 a.m. – Culture
12:05 p.m. – Closing Remarks
12:15 p.m. – Lunch
Meghan McCain
"Defender of Life in the Media" Honoree
Women Speak 2019 Snapshots
Speakers
Welcome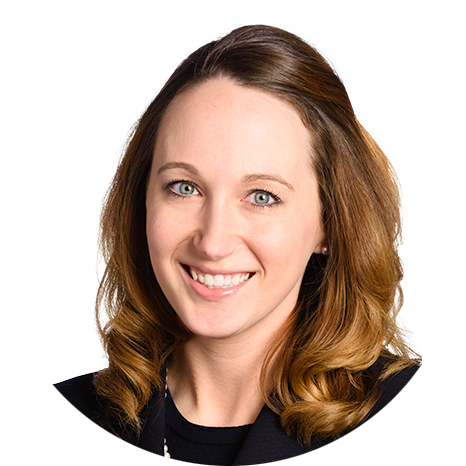 Melanie Israel
Research Associate in the DeVos Center for Religion and Civil Society
The Heritage Foundation
Melanie Israel is a Research Associate in the DeVos Center for Religion and Civil Society at the Heritage Foundation. Her research and commentary addresses issues such as life, conscience, and religious freedom. Israel hails from East Texas and earned a Bachelor's degree in History at the University of Texas. Before joining Heritage she worked on the Senate Judiciary Committee for Senator Ted Cruz.

Congressional Addresses
Congresswoman Vicky Hartzler (MO-4)
U.S. House of Representatives
Vicky Hartzler proudly represents the good people of Missouri's 4th Congressional District which is comprised of 24 counties in West-Central Missouri.
Vicky grew up on a farm in Cass County, learning the value of hard work, family values, and a reliance on God. These values have guided her life as she attended and graduated from Archie High School, the University of Missouri, and the University of Central Missouri. They inspired her as she taught public school for 11 years in Lebanon and Belton, and as she joined her husband in a small business.
Vicky began her public service in 1994 when she successfully ran for State Representative in the Missouri General Assembly, where she served for six years. She was elected to Congress in 2010 and serves on the House Armed Services and Agriculture Committees. She currently serves as Ranking Member of the Tactical Air and Land Subcommittee on the House Armed Services Committee and is the Chairwoman of the House Values Action Team.
Vicky, her husband Lowell, and their daughter, Tiffany, reside on a working farm near Harrisonville in Cass County.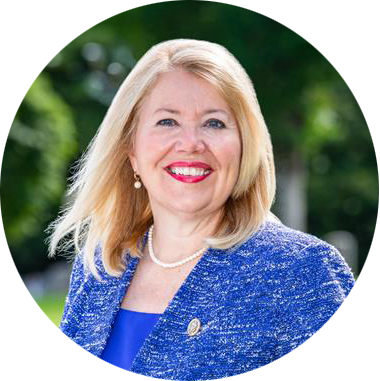 Congresswoman Debbie Lesko (AZ-8)
U.S. House of Representatives
Congresswoman Debbie Lesko represents Arizona's 8th Congressional District. In May 2018, she was sworn in to the U.S. House of Representatives after winning a special election and was recently reelected for a full two-year term. For the 116th Congress, Congresswoman Lesko serves on the House Judiciary, House Rules, and House Homeland Security Committees. She also serves as the Co-Chair of the Congressional Caucus for Women's Issues.

Prior to her role in the U.S. House of Representatives, Congresswoman Lesko served in the Arizona Legislature for nine years – the last three of which were in the Arizona Senate. She served as Senate President Pro-Tempore and Chairman of the Senate Appropriations Committee. She was honored by numerous organizations during her time at the Arizona Legislature, including, "Champion of the Taxpayer", "Guardian of Small Business" and "Senator of the Year."

Congresswoman Lesko received her Bachelor's degree from the University of Wisconsin. She lives in Peoria with her husband, Joe, and they have three children.
Law & Policy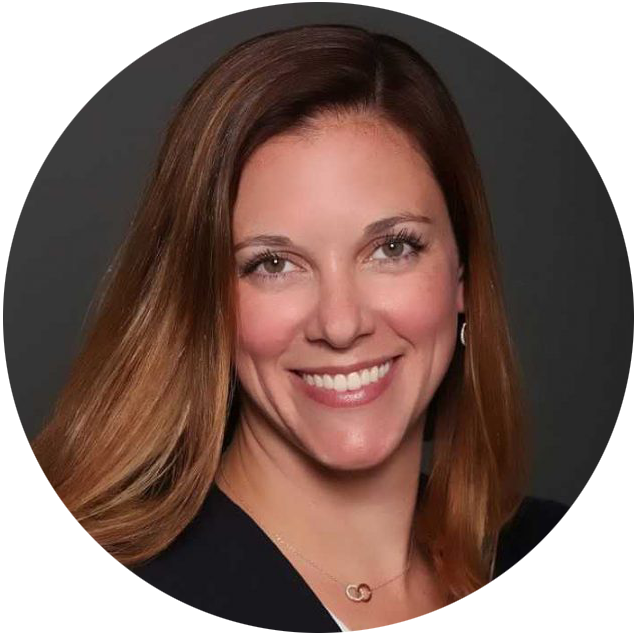 Catherine Glenn Foster, M.A., J.D.
President & CEO, Americans United for Life

Catherine Glenn Foster serves as President & CEO of Americans United for Life, America's first national pro-life organization and the nation's premier pro-life legal team. Learn more.

Helen Alvaré
Professor of Law, Antonin Scalia School of Law at George Mason University
Helen Alvaré is a Professor of Law at Antonin Scalia Law School, George Mason University, where she teaches Family Law, Law and Religion, and Property Law. She publishes on matters concerning marriage, parenting, non-marital households, and the First Amendment religion clauses. She is faculty advisor to the law school's Civil Rights Law Journal, and the Latino/a Law Student Association, a member for the Dicastery for Laity, Family, and Life (Vatican City), an advisor to the U.S. Conference of Catholic Bishops (Washington, D.C.), founder of WomenSpeakforThemselves.com, and an ABC news consultant. She cooperates with the Permanent Observer Mission of the Holy See to the United Nations as a speaker and a delegate to various United Nations conferences concerning women and the family.
In addition to her books, and her publications in law reviews and other academic journals, Professor Alvaré publishes regularly in news outlets including the New York Times, the Washington Post, the Huffington Post, and USA Today. She also speaks at academic and professional conferences in the United States, Europe, Latin America and Australia. Prior to joining the faculty of Scalia Law, Professor Alvaré taught at the Columbus School of Law at the Catholic University of America; represented the U.S. Conference of Catholic Bishops before legislative bodies, academic audiences and the media; and was a litigation attorney for the Philadelphia law firm of Stradley, Ronon, Stevens & Young. Professor Alvaré received her law degree from Cornell University School of Law and her master's degree in Systematic Theology from the Catholic University of America.
Teresa Collett
Professor, University of St. Thomas School of Law
Teresa Collett, J.D., is a professor at the University of St. Thomas School of Law, where she serves as director of the school's Pro-life Center. Collett received her doctorate at the University of Oklahoma College of Law. As a well-known advocate for the protection of human life and the family, Collett specializes in the subjects of marriage, religion, and bioethics in her research.

Collett has published numerous legal articles and is the co-author of a law casebook on professional responsibility and co-editor of a collection of essays exploring "catholic" and "Catholic" perspectives on American law. She is an elected member of the American Law Institute and has testified before committees of the U.S. Senate and House of Representatives, as well as before legislative committees in several states.

In 2009, Pope Benedict XVI appointed Collett to a five-year term on the Pontifical Council for the Family. Her appointment was renewed by His Holiness Pope Francis until 2016 when the responsibilities of the Council were assumed by the Dicastery for the Laity, Family, and Life. In 2013, she served as a delegate to the International Conference on Population and Development (ICPD) for the Mission of the Holy See to the United Nations.

She represented Congressman Ron Paul and various medical groups in the defense of the U.S. federal ban of partial-birth abortion, and the governors of Minnesota and North Dakota defending the N.H. requirement of state parental involvement prior to performance of an abortion on a minor before the U.S. Supreme Court. Collett is often asked to represent the interests of government officials before federal appellate courts.

She has served as special attorney general for the states of Oklahoma and Kansas, as well as assisting other state attorneys general in defending laws protecting human life and marriage. Prior to joining St. Thomas in 2003, Collett taught at the South Texas College of Law, where she established the nation's first annual symposium on legal ethics.
Women's Health
Dr. Martha Shuping, M.D.
Dr. Martha Shuping, M.D., practices psychiatry in Winston-Salem, NC, and is adjunct faculty at Belmont Abbey College (Belmont, NC). She is also a faculty associate of the Catholics for Family Peace Education and Research Initiative within the Consortium for Catholic Social Teaching, National Catholic School of Social Service, Catholic University of America.

Dr. Shuping graduated from Wake Forest University School of Medicine (1984) and completed her psychiatry residency Wake Forest Baptist Medical Center (1988). In 2014, she graduated "with commendation" from Harvard Medical School's Global Clinical Scholars Research Training. She also has an M.A. in Pastoral Ministry from the University of Dayton (Ohio).
​
She has more than thirty years experience in helping women and men with abortion recovery issues. She has facilitated more than 50 Rachel's Vineyard weekend retreats, and has trained Catholic and Protestant clergy and ministry teams in the U.S., Europe, and Asia in the Rachel's Vineyard model. She also has provided continuing education workshops for medical doctors, nurses, and counselors related to abortion recovery issues.

Dr. Shuping is a co-author of published research on abortion and women's mental health, and co-author of the self-help book, The Four Steps to Healing (available in paperback through Amazon). She authored three chapters in the book Peace Psychology Perspectives on Abortion (2016), also available on Amazon.

She has presented workshops on abortion and mental health issues at the United Nations, and in more than twenty countries.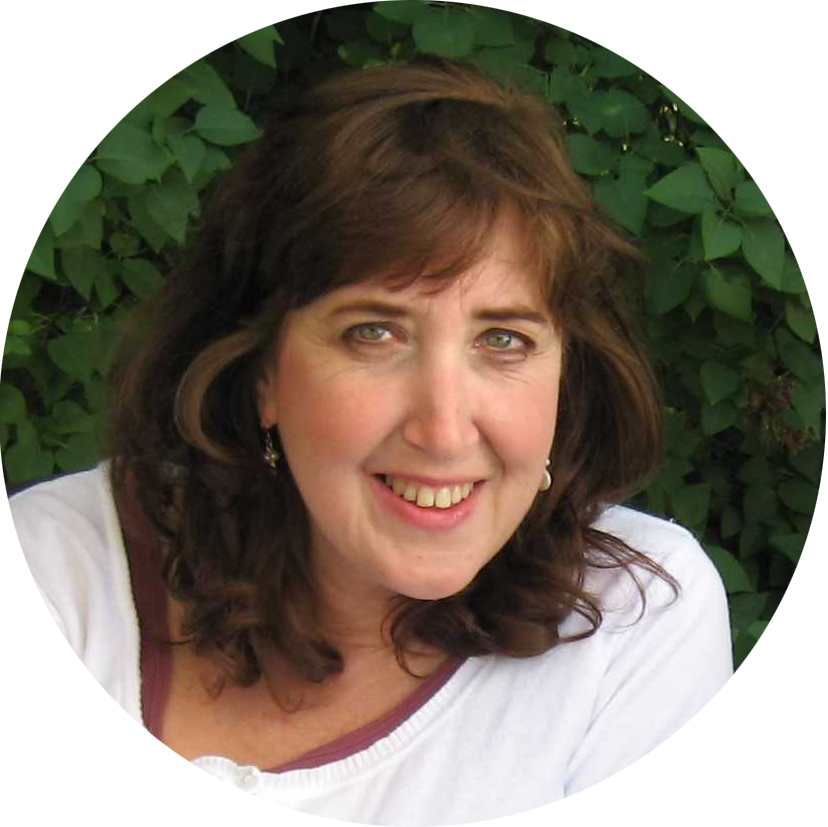 Priscilla K. Coleman, Ph.D.
Professor of Human Development and Family Studies, Bowling Green State University Director, World Expert Consortium for Abortion Research and Education

A major concentration of Dr. Coleman's research has been on the mental health effects of abortion. The outlets for her 60 peer-reviewed journal articles have been primarily in psychology (developmental, clinical, and social areas) and medicine and Dr. Coleman is currently serving on the editorial boards for five international psychology and medical journals. Dr. Coleman frequently presents her research to audiences across the U.S. and abroad. She has recently spoken in Australia, Chile, Ecuador, England, Germany, Ireland, Northern Ireland, Poland, Portugal, and Scotland, including presentations given to houses of parliament in England, New South Wales, Northern Ireland, and Queensland. Dr. Coleman has published more peer-reviewed studies on abortion and mental health than any other researcher in the world and she is often called upon to serve as a content expert in state and civil cases involving abortion.
Culture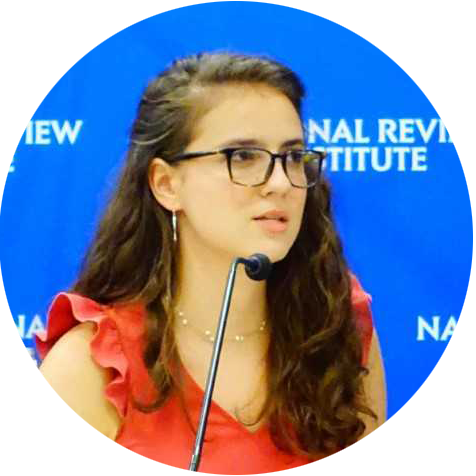 Alexandra DeSanctis
Staff Writer, National Review
Alexandra DeSanctis is a staff writer at National Review, where she covers U.S. politics and elections, abortion policy, and the pro-life movement. After graduating from the University of Notre Dame in 2016, she worked for two years as a William F. Buckley Jr. Fellow in Political Journalism with the National Review Institute. Alexandra co-hosts the "Ordered Liberty" podcast with National Review senior writer David French. She has been published in the Wall Street Journal, The Atlantic, and the Washington Examiner.
Catherine Hadro
Host & Producer, EWTN Pro-Life Weekly
Catherine Hadro is the host and producer of EWTN Pro-Life Weekly, an international television show dedicated to pro-life issues from a Catholic perspective. Based out of EWTN's Washington, D.C. studio, Hadro regularly interviews politicians, Church leaders, and cultural figures on life issues ranging from conception to natural death. In its two years since its launch, EWTN Pro-Life Weekly has quickly become a go-to source for analysis on top pro-life news and issues. Prior to her current role, Hadro was a reporter, producer, and founding team member for EWTN News Nightly. In that role, she closely followed and reported on major pro-life news stories, from the House Select Panel on Infant Lives Hearings on Capitol Hill to theWhole Woman's Health v. Hellerstedt case at the Supreme Court.
Catherine Hadro anchored EWTN's day-long live-coverage of the 2018 and 2019 March for Life. Her writings have appeared in America Magazine, The Washington Examiner, and The National Catholic Register. In the NARAL Pro-Choice America's 2018 report entitled "The Insidious Power of The Anti-Choice Movement", Hadro is proud that EWTN Pro-Life Weekly is listed first under "Anti-Choice Media."
Hadro graduated magna cum laude from Florida State University with a degree in Advertising. She currently resides in Virginia with her husband.
Rebecca Oas, Ph.D.
Associate Director of Research, Center for Family and Human Rights
Rebecca Oas is the Associate Director of Research for the Center for Family and Human Rights (C-Fam) in Washington, D.C. Before joining C-Fam, Rebecca earned her doctorate in Genetics and Molecular Biology at Emory University. She has written for Human Life International as a Fellow of HLI America and is has served as a Contributing Editor for HLI. Among her focus areas are global maternal and child health and family planning, and her articles on these topics have appeared in such publications as the New Atlantis, the Hill, and the Christian Journal of Global Health. Rebecca is a graduate of Michigan State University and currently lives in Arlington, Virginia.
---